A Word from Mamusia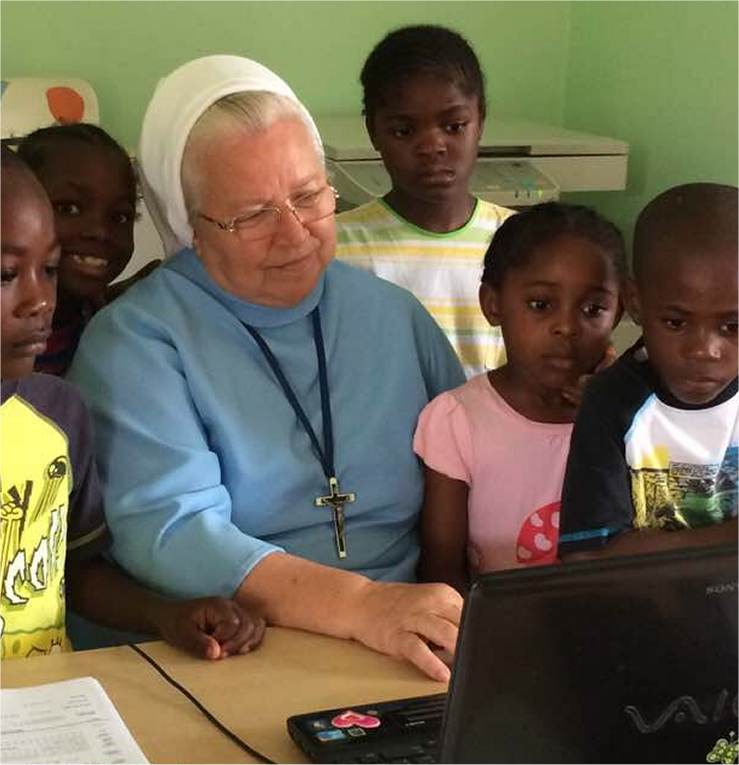 Another Year is coming to an end. This is the time we remember all the people who helped us through the year and made the life of our children easier, healthier and happier.
We would like to thank you very much for your help, love and prayers.
During this 2019, about 40 new children joined our Kasisi family. Many of the were just newborn babies whose relatives abandoned them in various places. Several of them have been adopted and we hope and pray that they will have a safe and happy life.
Kasisi Around the World
Kasisi in the UK
Kasisi Children's Home is officially registered as a charity in the United Kingdom. The registration number is 1114313.
Weblink: http://opencharities.org/charities/1114313

HSBC bank Henley -on Thames
Acct No. 91370405
SWIFT code MIDLGB2113V IBAN
GB24MIDL40241091370405
Sort Code: 40-24-10

Contact: Trevor Cooper
Email: trevorrcooper@icloud.com

Or Barclays Bank PLC
Dorking (2)
Account name: KASISI ORPHANAGE
Account number: 33266923
IBAN: GB09 BARC 2024 0033 2669 23
SWIFTBIC: BARCGB22
SORT CODE: 20-24-00
Contact: Barbara McKay
Email: bmckay767@gmail.com
Tel: +447767458110
Kasisi in Poland
Visit http://www.fundacjakasisi.pl/


Kasisi in the USA
Friends of Kasisi Children Home INC
15 EDGEHILL DRIVE, DARIEN, CT 06820
Contact Hugh Balloch at hmballoch@gmail.com.
Kasisi in the Netherlands

Stichting Kasisi
De Gaarde 8
8121BV Olst
Nederland
Tel: 06-54964558
Tel: 0570-564167
info@kasisi.nl
Our Latest News


Obituary
July 16, Christopher left us to be with our Lord.
We thank all those that lent a hand in our plea for Christopher. It was an overwhelming humbling experience of love for humanity.
May God bless you.
Blood donation call for Christopher
Kasisi Children's Home sincerely thanks all those that responded to our June 30, 2020 social media appeal for blood donations for Christopher.
We are deeply grateful and will keep you informed.
May God bless you.
Mr. Ibrahim Kojo visits us
On April 28, we were visited by our faithful friend Mr. Ibrahim Kojo who together with his friends brought milk, diapers, hand sanitizers, medicine and other essential items which will help us to care for our children.
We are very grateful for their kindness and generous help.
We pray that God would reward you and keep you safe Mr. Ibrahim.
Thank you Investrust
We are very grateful to the members of staff at Information Technology department of Investrust Bank who on April 23 donated various essential items like food, sanitizers, diapers and cleaning materials to our home.
In time of isolation your visit is for us a clear sign that we are not alone. There are good people like you who keep us in their hearts and who are always ready to help.
May God bless you all and may He reward you for thinking of us at this difficult time of Covid-19.
Meet Lawson and Dr Chabala
Lawson

Dr Chabala

Lawson Chishimba is our new male nurse. He is very dedicated to his duties and takes his job very seriously. He is very helpful especially at this time when most of us suffer from flu and other problems Children love him and we hope he will stay at Kasisi for a very long time.

And, our volunteer Dr.Chishala Chabala comes frequently to monitor health of our children. We are grateful for his continuous help and support.
Last updated
Saturday August 01, 2020
Donations
Cash, parcel, donations should be issued in the name of Kasisi Orphanage
Financial donations to Kasisi Children's Home should be done through Electronic/ International Transfers and not cheques. Please always email Sister Mariola for further instructions and clarifications.
Lend a Hand
Kasisi Children's Home urgently needs computers; black school shoes – any size; school bags – any type or colour; Baby formula – NAN 1, 2 & 3; washing powder; bathing soap; pampers (diapers); blankets; and, toys.
Please visit Our Monthly Expenses for details.
Testimonials
- "I remember thinking I wouldn't make friends. I was right. Instead of friends I made family, sisters, brothers." - Chile

"

Children in Kasisi teach me many things. They show me what the most important in life is."

- Kasia Zych
More testimonials & feature articles
Reflections from the Webmaster